The message of the First Resurrection was sent from the Holy Temple of Panagia Evangelistria in Chios, which was once again an attraction for hundreds of believers, who, following the measures and using a mask, hurried to see Father Gourlis convey the resurrection message in his own unique way.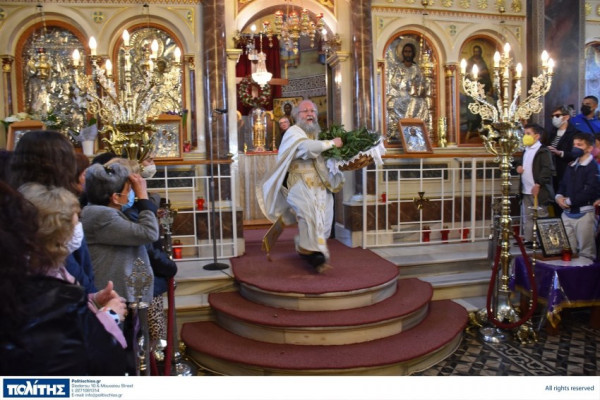 "God rises, judges the earth, that you shall inherit all nations" cried the priest Father Christoforos Gourlis and immediately after the church was shaken by the blows of the Beacons that signified the victory of the Godman over Death.
The father also known as the "flying priest" scattered in his own special way laurel leaves, symbols of the victory of Christ, at the time when the chandeliers of the church shook – like an earthquake – and the faithful hit the benches, the stalls, participating with this particularly resounding way in the joyful news of the Resurrection of the Lord.
Photo by politischios.gr